We always have new ideas!
Our renewed smartphone application:
Our free application which is available for Android and IOS makes Car-Őr protection easier to use. The application includes a help menu, you can control one or more cars with it. You can add a new car or edit their settings anytime.
User account:
We create a user account for all our customers. You can log in on a computer or on a smartphone and manage the phone numbers and their permissions that are linked to your car. Furthermore you can access the User Manual too.
New Features:
We added multiple security and comfort features to our modules. From now on we can get a notification if the service button was pressed, or when the car reaches a certain speed in service mode, or if we forget to lock the car, or even if the battery is low. We can turn these features on and off anytime like the others.
Hybrid immobiliser module:
We develpoed a new car security module for stopping the Hybrid and Plug-in Hybrid and electric cars that meets the European Union standards and stops the car the proper way. This unit stops not only the internal combustion engine of the Hybrid car (because it can cause serious damage at some models), but also disables the whole powertrain.

Free smartphone application:
We created Car-Őr smartphone application so you can use our system with ease. You can check your car from your phone and even control some of its functions. If you have an iPhone, you can download the application from the App Store, or if you have an Android based device, you can download it from Google Play.
Description of the "Smart Module":
When we created the Car-Őr Vehicle Protection, one of the most substantial tasks was to create a user-friendly system. A particular property of our system is that no external remote or transponder is required. The car can be locked and unlocked the usual way. The Car-Őr system does not prevent the usage of the factory installed proximity or keyless systems (Keyless Go, Advanced Key). Every Car-Őr Vehicle Protection system is equipped with carjacking prevention, which can be controlled only by a unique way, which is known only by the owner of the car. This provides protection against carjacking, even if the key of the car is stolen.
Furthermore, to improve the comfort of usage, equipped with a unique and safe identification method, we developed a new module which serves two purposes: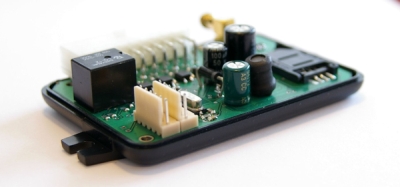 Our system can now be equipped with an intelligent module that is capable to identify our cellphone in our pocket. Ergo to identify ourselves, the only thing we need is our phone turned on in our pocket. We think it's a convenient and safe solution. This function does not generate any phone costs and does not use mobile data, and it does not affect the operation of any other connected bluetooth device. The Car-Őr system remains operational without any monthly fee uniquely on the market.
And there's more: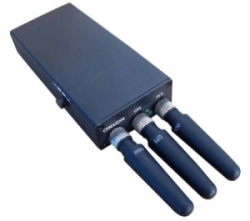 Our new intelligent module is capable to sense if someone is trying to jam the radio signal of the cellphone (uses GSM cell phone jammer). This module can distinguish the direction of the GSM signal from the jammed GSM signal's. In this case the previously mentioned carjacking prevention function takes action automatically. Systems equipped with this function are already equipped with the well-tried technology, so the remote tracking, the remote controlling and the traditional carjacking prevention are included too. The new module forms a new protection layer around the car, and makes it that way, the comfort does not decrease, rather - according to Car-Őr's phylosophy - improves it. There's an option to connect multiple phones to the system of course, so if more than one people are using the car, it won't be a problem.
Vásároljon Cetelem online áruhitellel!
Áruhitel Referencia THM: 0% 2 000 000 Ft hitelösszeg és 10 hónap futamidő esetén.
Futamidő: 4, 6 vagy 10 hónap. Az igényelhető hitelösszeg: 25 000 Ft-tól 2 000 000 Ft-ig terjedhet.
Szükséges önrész, a vételár függvényében: 200 000 Ft-ig önrész nélkül, 200 001 Ft-tól 300 000 Ft-ig min. a vételár 10%-a, 300 001 Ft-tól min. a vételár 20%-a.
A HTECH-AUTÓ Kft. a Magyar Cetelem Zrt. (Bank) hitelközvetítője, a Bank a hitelbírálathoz szükséges dokumentumok meghatározásának, a hitelbírálatnak a jogát fenntartja, valamint az ajánlati kötöttségét kizárja. További részletek áruhitel pultnál, az általános szerződési feltételekben és a vonatkozó hirdetményekben. https://www.cetelem.hu/segedlet/dokumentumok
Érvényes: 2018. május 14. és 2018. december 31. között, az üzlet által megjelölt termékekre.